Discover Bodrum
Holiday makers love Bodrum for its trendy nightlife, glamourous hotels, weather and beaches
Bodrum - style and history combined ...
This chic seaside resort offers an amazing club scene along with ancient history, a mild climate, luxury hotels and popular beaches for a holiday in Turkey to remember!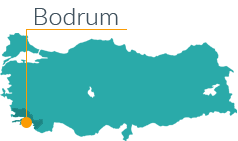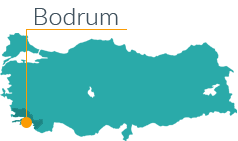 Bodrum Holidays in Turkey
The Turkish resort of Bodrum was once known as Halicarnassus and its Mausoleum was famous for being one of the seven wonders of the ancient world before it turned to ruins in the 15th Century. You can still visit these ruins today, however very little remains of this amazing site, but it is still worth a visit and a walk around the relaxing gardens. 
The weather in Bodrum is typically very good with sunny, hot summers averaging around 34C in July and August, as well as mild and humid winters, averaging around 15C during the day. Many holidaymakers choose to stay just outside of the town centre where there are some stunning beaches. The nearby town of Gumbet is a popular choice, being just 10 minutes from the town. 
The Bodrum peninsula is also famous for its world-class marina, where hundreds of yachts cruise the Mediterranean Sea, as well as the fantastic beaches and trendy nightlife with plenty of bars, nightclubs and cafes to entertain you until sunrise. The Veli Bar is one of the oldest bars in Bodrum, and offers plenty of live music, or you can choose from many other glamourous seafront cafes which turn into nightclubs as the sun sets, all of which offer amazing views of the illuminated Bodrum Castle.   
There are open markets throughout the week around Bodrum, with one of the most popular being the Tuesday bazaar in Centrum. You are spoilt for choice when it comes to dining, as you will find a vast array of different cuisine in Bodrum's many restaurants and cafes, from the healthier fish choices to fast food and street stalls. Make sure you try the local speciality "Su Boregi" which are pastries filled with cheese, "Katmer" which are Turkish crunchy pancakes filled with pistachios and clotted cream and "Ayran" which is a type of salty yoghurt drink, said to be helpful for the digestive system and a good hangover cure.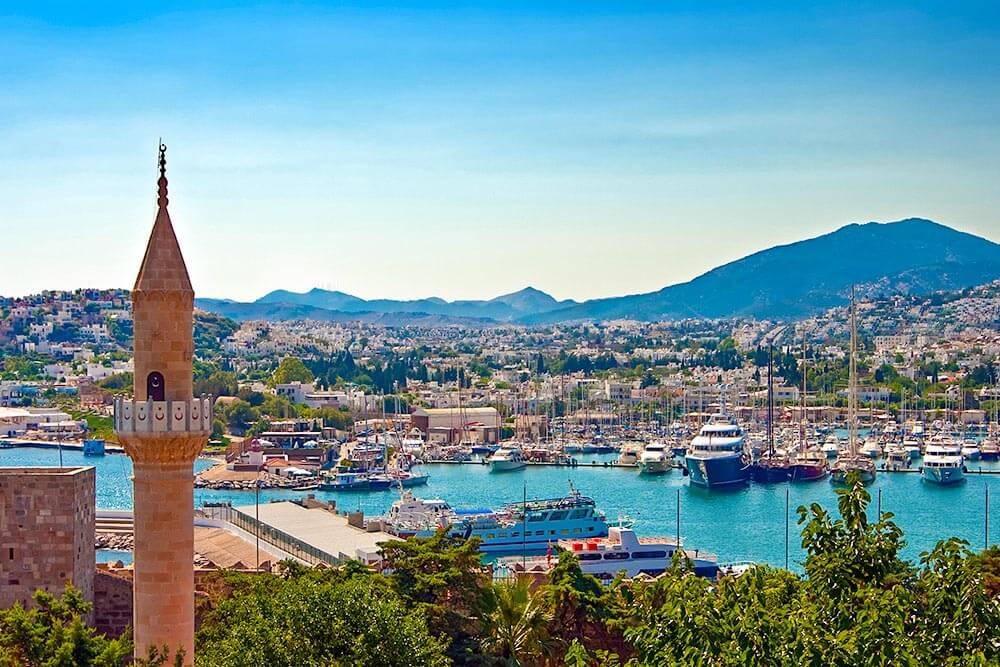 Things to Do in Bodrum...
The best way to get around in Bodrum is by Dolmus (minibus) or buses, however you can also book taxis, motorbikes and bicycles. If you need a break from partying, then Bodrum Castle, built in the 15th Century by the Knights Hospitaller offers amazing views of the bay and marina. The Museum of Underwater Archaeology is also a place which should be on your must-visit list if you are interested in history. If you want to soak up some sunshine, then Gumbet Beach around 10 minutes from Bodrum town centre is perfect for a relaxing day on the sand. There are various tours which leave from the harbour, including a ferry boat which can take you to the Greek Island of Kos in less than an hour.