Discover Cappadocia
This fairytale resort in southeastern Turkey will make all your dreams come true!
Cappadocia - the land of mystery and enchantment...
From the mysterious "fairy chimneys" to cave hotels, hot air balloon tours and underground cities, there is so much to discover in Cappadocia.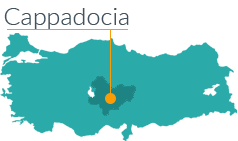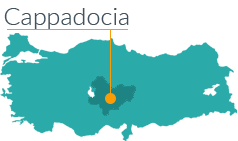 Cappadocia - Natural wonders and picturesque landscapes combine for an amazing holiday.
Cappadocia is one of the most picturesque places in Turkey, and is famous for its intriguing "fairy chimneys", some of which reach 130 feet into the sky. These stunning rock formations were created over millions of years from the soft volcanic ash which once blanketed the region being eroded by wind. There are walking tours through Göreme National Park which take you through the valleys where you can explore these natural wonders close up for yourself. Some of these mushroom-like fairy chimneys have even been remodelled into cave hotels, such as the Fairy Chimney Inn in Göreme.  
Due to the soft rock in the region, many underground cities were built to hide as many as 20,000 people at a time, with working ovens, wine and oil presses, cellars, food stores and sleeping quarters. Ventilation shafts were disguised as wells and hidden entrances were built with large rolling stones to protect them as well as booby traps to ward off any invaders. The subterranean town of Derinkuyu is the deepest of the underground cities here, as it extends to 11 levels deep, some of which are open to the public. The underground city of Kaymakli, featuring around 100 tunnels, has four floors to explore ascending to around 65ft deep, including; stables, kitchens, church, tiny living quarters for each family, storage rooms, communal spaces and cellars. To get the best experience of the underground cities, we recommend a guided tour with an expert tour guide. 
A holiday in Cappadocia is not complete without a hot air balloon tour over the region, where you will gently drift around and see aerial views of the fairy chimneys and cave hotels as well as truly amazing views across the magical landscape as the sun rises. It is known for being one of the best places in the world to go hot air ballooning, therefore the Cappadocia sunrise balloon tours are not cheap, but well worth it for this once-in-a-lifetime opportunity.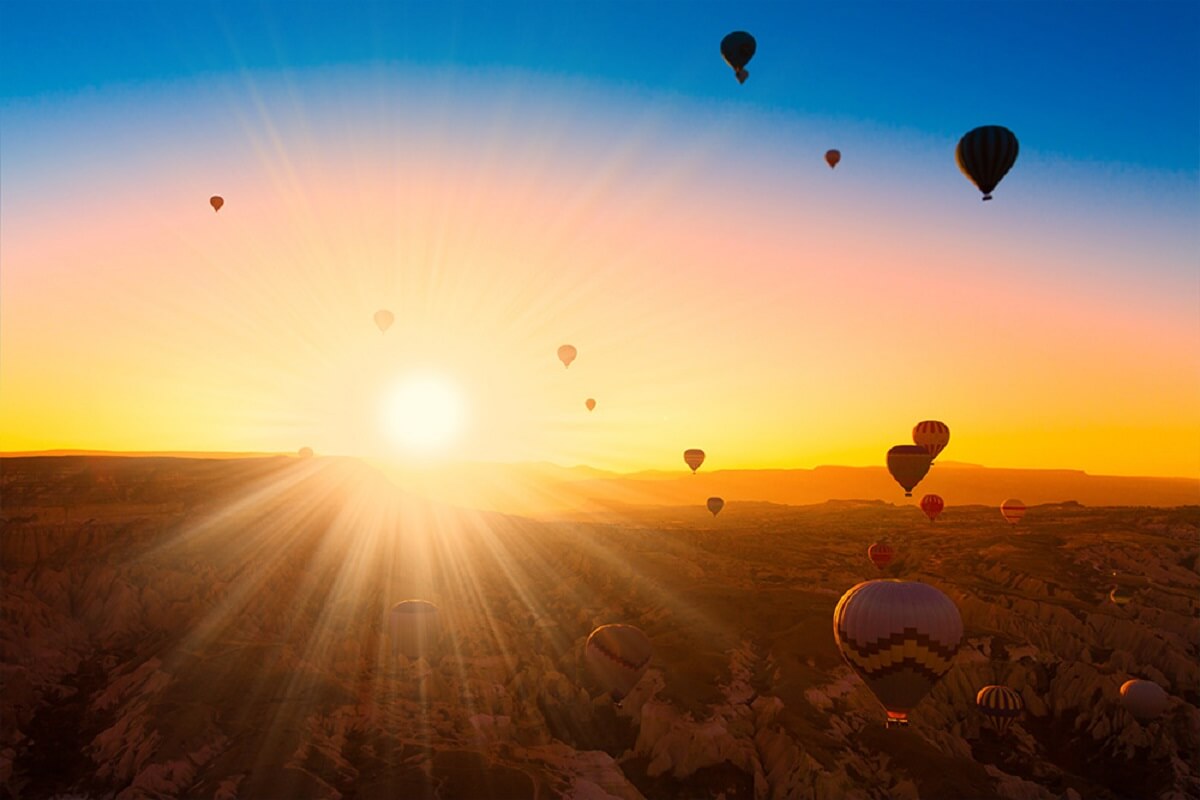 Things to Do in Cappadocia...
Most holidaymakers stay near the town of Göreme, which has some lovely cave hotels and restaurants. The churches of Göreme are well worth a visit if you are staying in the area, with one of the best being the Dark Church which was built in the 11th Century as a monastery. Göreme Open-Air Museum, a monastic complex with many monasteries cut into the rock each with their own church, is a must-see whilst in the town. Around a 10 minute drive from Göreme is the Devrent Valley (also known as Imaginary Valley). There are no churches here, just absolutely fascinating rock formations including many animal-shaped rocks, and even a rock pillar which is said to look like Virgin Mary holding Jesus. Let your imagination run wild and spend a while here just looking at these natural formations. If you like walking, there are various trekking tours available to the Ihlara Valley and Monastery Valley. Just remember - bring your walking shoes if you are going to have a holiday in Cappadocia!