Discover Marmaris
Part of the Dalaman region of Turkey, Marmaris is famous for its prestigious world-class marina and excellent nightlife.
One of the most popular holiday destinations in Turkey, Marmaris has it all...
Nestled in a valley between the clear Mediterranean Sea and pine-forested mountains, Marmaris is a popular sailing and diving destination with plenty of activities to keep you busy.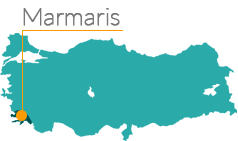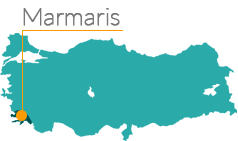 Marmaris Holidays in the Turkish Riviera
Nestled in a valley between the clear blue waters of the Mediterranean and the pine-forested mountains, Marmaris is renowned for its spectacular world-class marina and lively nightlife. Popular with families due to the seemingly endless activities and places to discover, Marmaris is the perfect holiday destination along the Turquoise Coast. 
There's an approximately 3.5km long bustling pebble beach, lined with shops, restaurants and bars. Snorkellers can discover an amazing underwater world in the clear blue waters and diving here is highly recommended. There's plenty to do if you're a watersports fan, just head to Marmaris Beach, where you can take part in parasailing, jet-skiing, rafting and canoeing, wakeboarding, paddleboarding and kayaking.
The nightlife in Marmaris is one of its main attractions, with lively bars open until dawn, live music, late night restaurants and trendy clubs. There's also a great historical side to Marmaris, with the ancient Ottoman castle and the old town to explore, as well as plenty of shopping opportunities at the local Carsi market.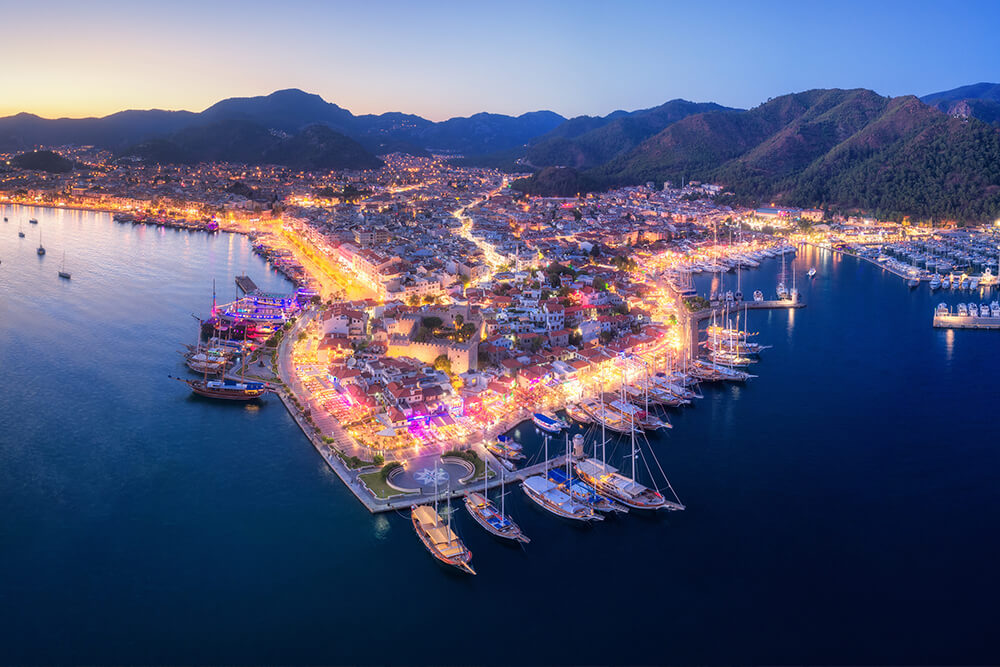 Things to Do in Marmaris...
Take a stroll along the long seafront promenade, visit the historical Marmaris Castle with picturesque views over the whole resort and watch the mesmerising dancing fountains in the city centre. Marmaris is also a centre for sailing and diving and features a pebbly beach. The aptly-named Bar Street is a dusk-til-dawn party central, which is home to bars, restaurants, open-air nightclubs and music venues playing everything from dance, rock and reggae to traditional Turkish music. If you have kids, then the Atlantis waterpark nearby is perfect for a day out, and the Marmaris Honey House offers an educational and interesting insight into how Turkey became one of the top 5 honey producing countries in the world.